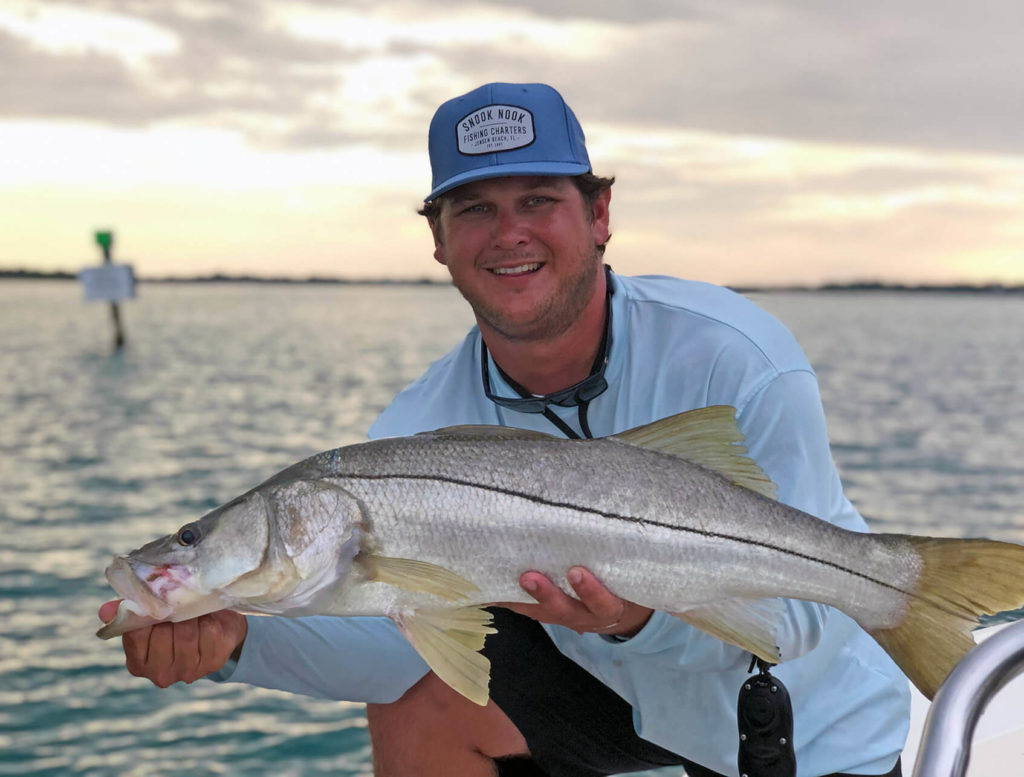 Good morning fish heads! We know it has been a bit since you've heard from us but rest assured were back and back in full force. We're excited to announce the refit of our Parker Big Bay 2300T and re-launch of Snook Nook Fishing Charters. We've seen some pristine fishing conditions during the month of July from inshore to offshore, along with some pretty stellar weather. If you've been a dawn patroller you've seen our lake Atlantic conditions and for the late crew watch out for the thunderstorms which can be unexpected. Looks like were going to experience some less than perfect conditions this weekend with the winds picking up out of the east between 8-12kts and definitely count on that afternoon thunderstorm try to get it out early it should still turn out to be a great weekend regardless.
The inshore fishery from the inlet to the Indian and st. Lucie river has been boiling.Anglers on the bite have been catching a variety of species such as Snook, Tarpon, Jack Crevalle, Goliath grouper, Cubera Snapper and more. Most use a live bait and or artificial presentation for all the suspicious characters. With the snook spawning make sure to be using a circle hook when live baiting. This will make for an easy hook out and quicker release, of course after a good photo.
For my beach and offshore crew there has been steady flow of minnows (anchovies) off the beaches providing steady fishing to anglers of all sorts. Throwing artificial, live baits and even dead baits have been getting crushed. Tarpon, Kingfish, Snook, Jacks, Bonito, Bluefish, and Croakers, everything seems to be fired up. Moving a little further off there has been reports of a great Sailfish bite as well as Mahi and Kingfish in the mix, all being found in the 65 to 120ft ranges. Using a plethora of methods to bring these fish to the surface from putting out a full spread and trolling to drifting live baits, bump trolling live baits. For those bottom fishing, don't forget to check the shallower wrecks on the way in or out for a Cobia.
If your looking for live bait this time of year there are a few options. First off you should go out and grab a cast net if you don't have one already, our staff would be happy to assist in picking out a net that works for you. Second, give our buddy's down at Stuart Live Bait a call (772) 985-0425. Great guys to work with and generally have two bait boats sitting in manatee pocket. They're usually stocked with Pilchards and Thread fin Herring priced at $20 per dozen. Last, grab a few Sabiki rigs #6 and #8 should work. Head out the inlet take a SE heading to the floating city otherwise known as "Bull Shark Barge Reef." One or all of these methods should ensure you a well full of bait for your day of fishing.
Catch em up.
Capt. Derrick Herborn
www.snooknookcharters.com
[email protected]